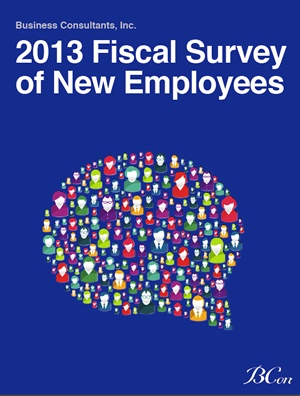 The 2013 Fiscal Survey of New Employees was our way of obtaining pertinent information needed to improve your work experience and overall job productivity in Japan!
The objective of the survey was designed to help support growth within companies, promote on-the-job training, and facilitate understanding in the workplace for new employees.
Benefits of the 2013 Fiscal Survey of New Employees:
Makes on-the-job training smoother
Increases worker confidence
Increases communication in the workplace
Allows managers to see trends in workplace activity and worker motivation
Provides executives with important information to help them improve their company
The information provided from the 2013 Fiscal Survey of New Employees benefit not only the managers of the company, but you, the employee as well. By downloading and reviewing the survey, you can analyze valuable data that we compiled in order to improve your working experience.