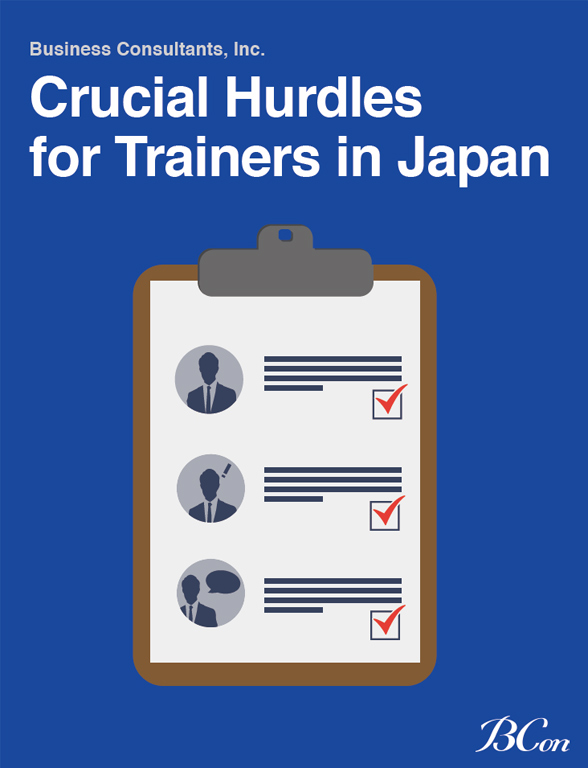 When it comes to training, no matter the size of the group of trainees or the materials being presented, there are common factors which separate successful training from training which is forgotten as soon as the session has wrapped up. A strong presentation is only part of the big picture - something many trainers don't understand.
"Crucial Hurdles for Trainers in Japan" seeks to illuminate for trainers the other critical factors which, when combined, make for successful training sessions.
This manual is chock-full of information vital to any trainer's success, including:
Four crucial points for all trainers to focus on
The four areas on which to ask an observer's feedback
The first hurdle trainers must overcome before training even begins
Also included is a convenient checklist for use in evaluating yourself or fellow trainers, which breaks down each of the four most crucial points and allows for better understanding of how to apply them in your work.
Don't waste another minute trying to brainstorm ways to overcome these hurdles on your own. If you want a sure-fire formula for success in your next training session, download this manual now!