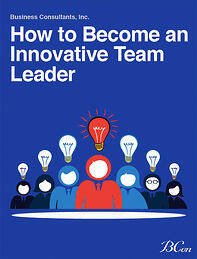 There's one thing that can take an average team and transform them into an extraordinary team, and that's an innovative team leader. The leader inspires the rest of the group through their words and actions.
Whether you're new to a leadership position, or you're a seasoned leader looking to enhance your skills this ebook can help.
This book covers essential leadership topics such as:
How to help guide your team members through change and encourage sensitivity as well as responsiveness.
How to encourage and support new ideas, as well as strategies for putting those ideas into action.
How to encourage your team to seek out learning opportunities.
What active listening is and how to encourage it among team members.
Every leader is faced with a wide variety of challenges all the time. This book will show you how to take the challenges you're presented with and turn them into innovative teams that any company would value.