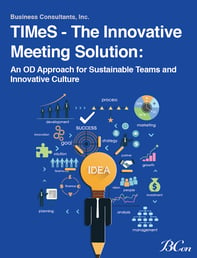 Organizations keep making innovative breakthroughs. TIMeS ensures that the effectiveness of the innovative breakthroughs does not suffer. With The Innovative Meeting Solution, organizations can create an environment that makes it much easier to come up with innovative breakthroughs more persistently.
TIMeS makes it easier for organizations to create an environment where a culture of innovativeness shall thrive. The solution also promotes growth bearing in mind that organizations that grow are more likely to be full of innovative culture regarding the types of products/services the company provides and methods/processes it uses.
Benefits of TIMeS
Creates room for the organization to grow
Promotes a culture of innovativeness within the organization
Makes it easier for organizations to gather innovative ideas from employees
Removes the culture of inabilities and incapacities
Trains everybody within an organization to believe in innovation
Makes innovation a normal culture within organizations
Therefore, for a much deeper understanding and appreciation of the results that TIMeS can produce regarding the importance and normalcy or prevalence of innovation within the corporation, remember to download, read and understand The Innovation Meeting Solutions. You can only analyze the place of innovation within your organization after downloading TIMeS.